Investigating Discourses of Inheritance and Identity in Four Multilingual European Settings (IDII4MES)
Project Participants
a.j.blackledge@bham.ac.uk

School of Education, University of Birmingham

jarmo.lainio@finska.su.se

Department of Baltic Languages, Finnish and German, Stockholm University, Sweden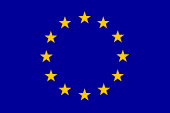 Globalization and global mobility are creating multilingual and multi-ethnic societies throughout Europe and beyond. 'Inheritance' and 'identity' are no longer necessarily tied to the nation-state. Rather, allegiances and cultural traditions travel across national boundaries, as diasporic groups differentially retain affiliation to national heritage, and global communication transcends traditional borders. Many parts of Europe are now characterised by 'super-diversity', distinguished by a dynamic interplay of variables among multiple-origin, transnationally connected migrants. Modes of migrant transnationalism, negotiated in everyday interactions, remain seriously understudied. This sociolinguistic ethnographic project investigates how multilingual young people negotiate 'inheritance' and 'identity' in four European settings. Young people of migrant heritage in Denmark, Sweden, The Netherlands, and England may identify with a distant territory, but also 'belong' in their present home, and in global popular culture. In this study a research team across four universities investigates how cultural heritage and identity are discursively constructed in and beyond educational settings, and how multilingual young people negotiate inheritance and belonging. The project extends current understandings of cultural heritage and local, national, and global identities.
There are five aims to the research:
1. To investigate the range of language and literacy practices of multilingual young people in four European settings.
2. To explore the cultural and social significance of language and literacy practices of multilingual young people in four European settings.
3. To investigate how the language and literacy practices of multilingual young people in four European settings are used to negotiate inheritance and identities.
4. To develop innovative multi-site, ethnographic team methodologies using interlocking case studies across national, social, cultural, and linguistic contexts.
5. To contribute to policy and practice in the inclusion of non-national minority languages in the wider European educational agenda.
The consortium comprises teams of expert researchers in Birmingham, Copenhagen, Stockholm, and Tilburg. The project brings together academic colleagues who have conducted sociolinguistic ethnographic research with multilingual young people in Europe. Each team member offers distinctive yet complementary skills, knowledge, and experience. In addition the team brings together the interdisciplinary expertise of JinLing Li, Kasper Juffermans and Sjaak Kroon from Babylon Centre for Studies of the Multicultural Society, Tilburg University; Angela Creese, Jaspreet Kaur Takhi from MOSAIC Centre for Research on Multilingualism, University of Birmingham; Lian Malai Madsen and Janus Spindler Møller from the Centre for the Study of Danish as a Second Language and the Centre for the Study of Language Change in Real Time, University of Copenhagen; and Carla Jonsson and Anu Muhonen from Centre for Research on Bilingualism and Department of Baltic Languages, Finnish and German, Stockholm University .